East AND West
Survival is about Effective Cooperation
Does the 'intelligent' reality that we western humans believe to be THE truth really exist?
It is good to realize that":
1) Western definitions of 'intelligence' always are completely circular. Have a try!
2) The chinese symbol for 'intelligence' points at effective use of memory of BEHAVIOR (wisdom).
Diving in Cultural History
I made a reconstruction of assumptions in the Western World, going back to the 'rationalism' of 17th century Enlightenment, then to 20th century 'rationality' behind world wars, then back to start of Catholicism and finally back to Aristotle as source of The Catholic God Universe. Revealing the hidden conceptual scheme of the Catholic Western Paradigm (creationism, split of 'intelligence' and body).

That way in until now 12 years I made a reconstruction of earlier assumptions and a reevaluation of earlier facts.
Nothing 'intelligent', just persistent curiosity, trying to make sense of history. And digging deeper and deeper.

Consistently that many years making cultural skydives out of the plane 'normal science', certainly wasn't easy.

Aristotelianism
Aristotle, more than any other figure in Western history, is the embodiment of 'intelligence' and of 'understanding'. Aristotle's views shaped western 'thought'.

In ancient river civilizations (see nexpage: mankind) humans did FEEL a deep respect for nature.


Ages after Hellenic culture, Aristotelianism was revived by Catholicism, and since then Western people started to BELIEVE in 'intelligence' independent of the body and higher than feeling.
And they started to see 'intelligent' humans as superior to nature (dualism), and gave the 'intelligent' western man and his 'god' a role of epic proportions.


The history of Western society shows how great deeds can result from deep worship of a hallucination ('intelligence').
The Western World showed that logic is a magnificent TOOL to make the decision-maker emotion more effective. Effective use of logic made the Western World into the dominant world on earth.
Neglect of emotion was side effect of the Western skill in applying logic on memory.
In the 2st century this resulted in Western World crisis.
In The East the experience about our body as archive of skill/emotion is still available.
But in the 21st century The East must avoid that 'rationality' becomes that dominant as in the West.
West needs East and East needs West.
Catholicism and variants (the West) in religious way worshipped the effective use of logic as 'intelligence' (given by god; mind-body split).
Instead of pragmatically treating the applying of logic as skill.
Loss of control of the HUGE fysiological talents of our body was through the ages gradually the result of the emphasis on 'intelligence'.
The balance in the 'human herd' was obstructed, finally resulting in things like 'capitalism' where 'intelligent' egoists exploit fellow people. In the 21st century especially 'intelligent' western humans might get 100 years of age, without in those 100 years communicating anything useful to following generations.
The treatment of the hallucination 'intelligence' as 'thing in itself' sorted the talents of humans in western society in peculiar way, with on top more and more not 'servant leaders' but 'intelligent' individualists/egoists/psychopaths. Reaching high age, while those that are exploited and perform physical labor often die much earlier.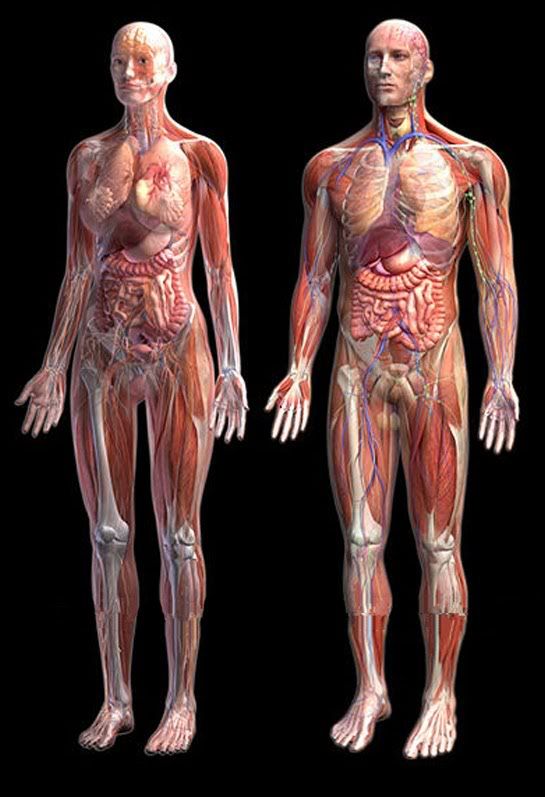 When we refuse to see our talents as (complex) mammals and at the same time deny that there are more human cultural realities, then we can't effectively communicate between different cultural realities
Then like junks addicted to the hard drug 'intelligence', we are unwilling to awake from our deep cultural dream.
Worldwide people are on a search for something/someone to identify themselves with.
Most countries and a majority of multinationals go on with ego-ism. The exploited and polluted earth seems in deadly way strangled by the players of the powergame 'economy'.
Not a world you want to leave to your children
The human species is in danger. By a crisis 'made in the western world', but that needs worldwide cooperation of human herds to survive it.
Don't expect computer technology to do the job, even while using virtual realities we're still human animals.
A radical break with the past in both East and West is needed to survive the present worldwide crisis.
Life is a group-ACTIVITY
BEHAVE like a 'family' ('To be' a 'relative' or 'to have' a 'relative' doesn't mean much) Food and shelter for your 'family' (To be 'rich' or to be 'good' doesn't mean much To be 'I' means nothing, but to behave points at activity. To have 'rights' means nothing, but to protect your family is an activity. To be 'free' means nothing, but to live together is an activity. To have 'freedom' or 'liberty' means nothing, but to exploit others is very real. To 'own' oil means nothing, but to use oil for survival is a group activity. To bring 'freedom', 'democracy', 'equality', 'human rights' means nothing. To survive as individual mammal means nothing, life is about survival as species. To behave like family is to cooperate as one group.
Human life on earth is pure physical behavior, much like a virus
The ability that made the human-life-virus on earth survive
is the endless generation of mutants.
Whatever major crisis there was allways resistant behavior that made human-life survive.
Don't kill variance!
Present a dead alley? Future is made NOW
not by 'thinking', but by 'soldiers of change' who decide by doing.
The belief that immaterial 'intelligence' is needed for survival of any shape of earth life is THE cultural illusion of Western civilization.
Life on earth is a virus with many strands, one strand is human life.
Human life is divided in 2 related major cultures, east and west.
The biology of humans in todays cities is not very different from that of humans on the ancient savannah.
The western strand was dominant the last 24 ages, but the static concept Intelligence (resulting in 'individuality' and concepts like 'democracy') slowly pushed geniality that was not accepted as 'intelligent' out of sight.

The illusion 'intelligence' was an 'idea' of an ancient Greek thinker. Since Aristotle in the western strand of evolution linear time schemes of history with 'great minds' are common, ignoring among others that mutants are nothing special AND that major paradigms shifts are discontinuities.


EVERY human is a mutant, but only a few have the at that moment necessary resistant behavior (pure chance).
The Western linear interpretation of 'time' in some way gives useful insights, but also makes most of the past into myth around 'great individuals'.
Be sure that our present complex society is result of cooperation of common humans, not the sum of 'great' inventions. The survival effectivity of a strand of the life-virus comes from the generation of autist entities.

Soldiers of Change
The effective trait of common humans is that they easily assimilate with surrounding culture and environment.
The geniality of autist individuals is that they do NOT easily assimilate, and experience cultural reality as a prison (with huge differences between low and high functioning end of the autism spectrum). Their survival instincts force them to take their own alternative perceptual path .

Don't get stuck in the paradigm-life former generations. Neglect of 'soldiers of change' (young people) only postpones change, until the human virus dies in the end paradigm shifts always happen. Humans have a built in drive to cooperate as 'family'.
Hellenic Barrier between West and East, made by Alexander the Great
Alexander/Aristotle
Alexander the Great (356BC-323BC linear time), infected the Middle East with a cultural virus into a Hellenic cultural reality that was deviant from Asian cultural realities like Taoism and Buddhism (with of a 'virus' of Aristotelian design). After 10 ages Europe was infected by Aristotelian Catholicism, and after 12 ages the Middle East was once more infected, this time with cultural virus Islam (muslim Catholicism). Aristotelian societies (like european countries and muslim countries) always require slavery in some form.
mouseover
A major paradigm shift.
The present Western Societý with modern variant of slavery can be said to be of Aristotelian design. A design that was strengthened in Enlightenment by Descartes with his concept mind-body split.
A thin toplayer of managers only practices 'thinking' and leaves all labour to slaves called 'workers.
Roman Christianity in 451 AC revived the static Aristotelian view of reality as found by them when conquering the coastal remains of the Macedonian Empire: eternal design as goal of changing physical reality.
The Roman culture couldn't exist without slavery, and what the Romans attracted in the Aristotelian way of looking at reality must have been that Aristotle considered slavery as natural (part of the design).
In Aristotelian reality God was only seen as Designer, Catholicism added an active God. Catholic truth is that reality consists of 2 essentially different parts: Creator (active 'housekeeper' with eternal intelligence) and creation (time dependent material).
Historians claim that Christianity inherited the good-evil dualism from it main source
Zoroastrianism
. But the conflict between good and evil in Roman Christianity is Aristotelian (aimed at tolerating slavery), and totally different from the practical division of life in good (trustworthy) and evil (risky) in the Persian source of Christianity.
Mohammedanism in 650A annihilated Zoroastrianism, and now the slavery (of non-catholics) tolerating Catholicism could pretend to be THE (European) Christianity.
The ancient Hellenic Reality, together with Arabia, became base for Islam to expand into Hindu and Buddhist Asia.
Intelligent Design

mouseover
Admired jugglers with Catholic concepts In Europe (Aquinas, Descartes, Kant) through the ages tried to make sense of cultural reality, by looking for an eternal/universal design behind skill (absolute quality).
These language acrobats explained effective behavior with an 'intelligent' design, Behavior like speech is seen as result of 'intelligent design', not as amazingly complex outcome of human history (evolution/selection, expressed in DNA). Being born without ability to speak is seen as error crept in (eternal) design.
Catholic leaders just like Islamic leaders proved to be Masters of Plunder and conquered South America only for the riches. Catholic variant Protestantism brought plunder to a new level. Efficiently robbing the south of Africa and enslaving/killing the original inhabitants. And soon after robbing the whole continent of North America and removing the original inhabitants (super-genocide).
In hidden way
immateriality
became part of western cultural truth, as 'design of nature' or 'intelligence'. Thinking (using 'intelligence') became part of western life. To western people 'thinking' is real, and is more than puzzling with cultural memory'. In Chinese language the concept 'idea' is translated as: result of puzzling made into law/rules. Western scientists made increasingly complex models in a race towards a final design.
Through the ages, in the Western language empire, the dominance of fantasy 'intelligence ('ratio') increased, and material intuition was valued less and less.
Many ages the search for the 'intelligence' of the PRESUMED 'intelligent design' of reality was effective, because the trial and error of research behavior resulted in useful tools. But since WWII the 'rational optimisation' way in the US-empire started to penetrate social affairs where it proves to be utterly destructive.
Already Albert Einstein said:
The intuitive mind is a sacred gift and the rational mind is a faithful servant. We have created a society that honors the servant and has forgotten the gift.
Recent History of Mankind
If something is omitted from history, you have no way of knowing it is omitted
. Howard Zinn (historian)
The most ancient human animal civilizations were in river deltas: Egypt/Nile, Mesopotamia/Tigris-Euphrat, Pakistan and Nothern India/Ganges. Around 2000 BC we find the start of Chinese Culture in the Yellow River delta, and of Old Greek culture in the Mediterranean Sea.
The first tribe that was sufficiently organized to unite most of ancient China was the Zhou Dynasty (1100BC-200BC).
The first really large empire was made by the Persians (start 550BC). The Persians were the first people to unite Nile Valley, Mesopotamia and Indus Valley under a single government. And the Persians opened regular contact between Africa, Asia and Europe.
Before Alexander the Great/the Cursed (356-323 B.C.) the Persian Empire was HUGE, and Greece/Macedon a dot on the world map.
The Western World still practiced massive slavery until start 20th century and never got acquainted with a holistic culture like Buddhism. Slavery was forbidden in ancient Persia.
Empires that come and go (from success to downfall)
Very ancient: Egypt, Hittites, Babylon
Persian Empire 550BC-330BC (Zoroastrianism)
Hellenic Empire 323BC-31BC
'immateriality' invented by Aristotle
Persian Parthian Empire 250BC-AD224 - Roman Empire
Presian Sassanid Empire 224AC-450AC - Roman Empire
Persian Sassanid Empire 450AC-651AC- Catholic Empire
Muslim Empire 651AC-.... - Catholic Empire
Muslim Empire - British Evangelical Empire 1500-1940AC - Catholic Empire
Muslim Empire - Nazi Evangelical Empire 1940AC-1945AC - Catholic Empire
Muslim Empire - American Evangelical Empire 1945AC-...- Catholic Empire
Behind Latin, Arabic and English is a dual world view (soul body, mind body split, metaphysics/physics, ..).
In numbers the Chinese language world is still nr 1 (the chinese symbols that are translated as 'spiritual' point at the world of emotion).
Henk Tuten
: my site is about the process of change.

mouseover
In the American Empire (cultural reality full of 'reason' worshippers) the rapidly growing distance between the world of behavior and the world of 'intelligence' (with words like
understanding
) is getting counterproductive. Worrying when you realize that the American Empire became a 'world of lawyers' and is ordered by the value 'intelligence'. That results in America and colonies where 'intelligent' leaders (great minds or great word jugglers) don't show much effective behavior. Characteristic for a dying civilization. When great cultures fade away, times are turbulent.
After Enlightenment in Northern Europe and especially America god-worship was gradually mixed with dictatorship of language (
rational perceptio
n; Immanuel Kant), though replacing 'god' with 'ratio' was no essential change. America for a long time had enough problems itself, but Europe started dominating the world with 'reason' (British Empire 1600-2000).
Outside the Western World this must have looked felt like being seperated from the Fortress Europe as 'unintelligent' (by physical barriers resulting from 'rational' logic). This Fortress Europe was barricaded more and more, to become an extremely wealthy almost unreachable island. Centre of savage exploitation ('intelligently' robbing material and slaves to do material work) of a large part of the surrounding world.
On this island Europe 'intelligence' is worshipped and is seen as 'wisdom', ignoring that in ancient common sense 'wisdom' was supposed to be related to wise BEHAVIOR and used to be a characteristic of wizards and meant PRACTICING forgotten effective
skills
.
Starting at Enlightenment Northern Europe was dominant overseas for many ages, in a hidden savage way. The 'man in the street' saw Europe as a friendly dinosaur, while European armies became murderous instruments of death. This changed since World War II and the rapidly rising world domination of the US. Openly based on visible superior military force. Especially protestant Northern Europe refound it puritan roots, by way of copying American behavior (i.e.: power politics, big is beautiful, efficiency, rationalization).
Behavior that had proved to be highly effective in robbing a whole continent (New World) and in extinguishing native Red Indian culture.
A first try out ECSC (1952) was developed into EEC (1958), a hardcore americanized Europe. 'Economically' extremely successfull. Americanized behavior proved to very effective in wiping out behavior that had been useful in 'environment Europe' for ages. Partly like wildfire cleaning up, but unlike wildfire completely destroying existent structure. In 1993 the downfall started when EEC was made into EU.
The merciless 'economical' attitude, useful in building a New World from scratch, backfires and now temporarily sends two dominant continents back into nothingness.
Don't blame the US. Individualism and the related savage exploitation were from the very start existent in Catholicism, the egoistic aspect was strengthened in Protestantism and perfected in Puritanism. The 'rational' exploitation behavior of the Americans (
capitalism
) only awoke sentiments that were slumbering in Protestant Europe.
And were admired in Catholic Europe.
... A major
paradigm shift
, that makes us recognize 'thinking' as puzzling, is in progress.
Separation of powers
Evolution is about survival. Lack of Effectivity is sure way towards death
The separation of powers is a model for the government of a state that was developed in Ancient Greece and borrowed by the Romans.
Essential (but never mentioned) is the presumption of existence of universal 'intelligence' (immaterial), this whole model is about 'intelligence'. The state is modelled into 3 independent branches,
highest intelligence
: law and law making,
very intelligent
: interpretation of law,
intelligent
: execution of law. Substitute law with logic, and then you have: logic, juggling with logic, politics.
Notice that the 2 most influential levels are not about effectivity but about logic.
Now neurology learns that we can't make decisions AT ALL without emotion, logic only helps to control emotion, to bring consistency into emotion.
IF
....... we realize that 'intelligence' is only the ability to use THE logic of Western culture, and that wisdom is about effectivity.
THEN
it makes no sense to have a state ruled by a bunch of owners of some logic, with a bunch of logicians only debating about the interpretation of that one logic, and politicians mainly talking about the effect of that one logic.
Unless you consider 'state' as 'closed system with followers of THE logic intelligence'.
The 20-centuries-deep self-invented estern 'idea' that 'intelligence' exists is imprisoning. But this presumed 'intelligence' gives western leaders a high status, simular to leaders of sects. Because such politicians, lawyers, managers, .. are champions in 'understanding', which is in this sect seen as a 'higher than physical' activity (=
immaterial
).
And this deep belief in 'immateriality' as superior to physical life prevents until now that the billions of common members of the sect Western World say '
NO
to the self-chosen 'political' leaders. Leaders that act as emotionless 'chess players' (in the game 'law and order'). Western World sect members, until now, imagined, as in a kind of hallucination, 'law' to be 'intelligence' in written shape, outside the emotional physical world.
The view that there is a Law of Nature independent of nature gradually changed western society in a 2 layer sect where THEORY of the powerfull controls the BEHAVIOR of the common sect members, instead of where servant leaders lead the fight for human life. The sect members in 'Western World' start realizing that 'mind' is a wishful fantasy (a vacuum) and that 'the great political minds', apart from 'the money', never controlled anything.
In the Western World sect 'laws' in the shape of written rules became 'prisons with METAphysical walls', and caused unemotional ways of life like industrialism and capitalism ('immaterial' rule: exploit workers/consumers).
The moment is nearing that young sect members of Western World (workers/consumers) in an aha experience realize that 'understanding' is a trick, and that they can make a huge jump forward by avoiding all institutions that pretend things like 'mind', 'spirit', 'soul', 'intelligence', 'understanding', 'god', 'rationality', ..... Without throwing away the possibilities of the use of logical TOOL ('understanding').
A new world is developing around a new ATTITUDE in reality.
Servant Leadership
Evolution is about survival. Democracy is a sure way towards death
Humans differ. Not in 'intelligence', but in effectivity to cope with specific environments. The ability to memorize and the ability to use logic are fine skills but far from allways sufficient.
In essence: healthy humans differ in effectivity to survive in specific environments.
But that doesn't matter because humans operated in herds, and herds operate as one family with servant leaders. Imagine would happen if horses in some herd would indicate to the leading stallion, "sorry, you're outvoted, you have only 1 vote".
Most fouls in a herd of horses have as father the leading stallion or another very strong horse, its the practical way in evoluton to maintain strong herds. Possibly medicine finds ways to 'solve' this, but valuing the choices of servant leaders as only 1 of many opinions isn't smart.
Try to imagine what would happen if 'individual' horses in a herd are allowed to do as they want.
Democracy as logical system has effective sides, especially when compered to systems like tyranny, dictatorship.
In terms of survival in evolution democracy is a sure way towards death.
For details see the
thoughts of Nietzsche and Wittgenstein about democracy
and
democracy
Rational Beings; Cult of Ra-tio
Of course there is consistency in reality. But we should evade only reinforcing the prison of our 'mind'.
Worship of 'Ra-tio' instead of religion around 'Ra'

Western Civilization when comparing it for instance to ancient Egyptian civilization shows remarkable similarities. Instead of 'Ra' western civilization has as uppergod 'Ra-tio' (not recognized as such). Close around we find different sects: the aristocracy of 'Ra-tio': leading politicians; the highpriests of 'Ra-tio': scientists; the leading warriors of 'Ra-tio: army-top; the slavebosses of 'Ra-tio': topmanagers; the managers of 'Ra-tio: high civil servants. The temples of worship of 'Ra-tio' are called 'university', and all have as hidden motto "Ratio Illuminatio Mea"
By Pharao's appointed Egyptian highpriests of 'Ra' would judge: in the eyes of 'Ra' you're guilty and deserve death penalty.
By Presidents appointed judges of 'Ra-tio' say: the only 'ratio'-nal conclusion is life-sentence.

Capitalism seems to reinforce this strangling cult of 'Ratio' worship, by stimulating egoism, taking care that apart from hunger for power all these sects have dollar motives for keeping things 'as they are'. Interesting is a 19th century letter written by the Rothschilds, sent from London to their New York agents introducing their banking method into America:
The few who can understand the system will be either so interested in its profits, or so dependent on its favours, that there will be no opposition from that class, while, on the other hand, that great body of people, mentally incapable of comprehending the tremendous advantage that Capital derives from the system, will bear its burden without complaint and, perhaps, without even suspecting that the system is inimical to their interests.
Dictionaries and Language Imperialism
A dictionary is a 'rational' way of comparing 2 cultural languages. Western culture languages became more and more 'rational'. So for instance a 'rational' English word is linked to a few Chinese word combinations. Presuming that behind both languages is 'rationality'. There is some logic behind Chinese, but there is no 'rationality' (in western interpretation) behind Chinese. Children are not born with the talent 'rationality', simply because 'rationality' is a religion (it is Western ritual behavior) . And dictionaries based on rational interpretations, are a Western language invasion.
Having different cultures/sciences and different languages is an enormous wealth that in case of calamities gives us language-mutants able to imagine ways of life that are outside our 'rational' world.
Our ability to limit emotion by using rational logic temporarily made western leaders to Slave Masters of The Language Prison Earth. Even so, we start realizing that, when we go on with destroying (variants of) intuition, and continue the strategy 'ratio rules' (language imperialism), and
war on terrorism
against all survival behavior, there'll be no escape, no change.
We need a lot of variants of intuition (language variety) and we need logic (as structure in intuition), in proportion